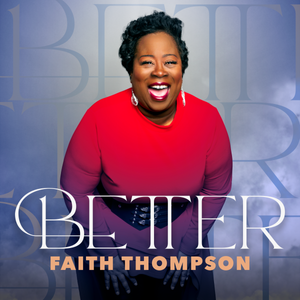 23 JULY 2022 (TORONTO, ON) – Prepare yourself for what promises to be a very exciting musical chapter for Faith Thompson as we get a taste of new music in the soulful offering  'Better' out August 12th via Spotify, Apple Music, Amazon and all digital partners. 
Sample 'Better' here: https://faiththompsonsings.com on the site wide player.
Faith Thompson 
Faith Thompson is a worship leader and songwriter born in Ottawa, Canada. Faith has been singing and encouraging people since she was 12 years old and has recently launched out to record her first full length album. 
faiththompsonsings.com 
Serving up a divine fusion of jazz and gospel, 'Better' is an adrenalin fueled, feel good, foot stomping anthem of positivity and self-empowerment. The new track is written  by Faith Thompson produced by the legendary Toronto based Sam Williams giving a taster session to upcoming "Letters to the Father" live album. 
"Better is the beginning of a new era for me" explains Faith. "I'm so excited for people to have this song for the end of their summer; to dance, to sing & to feel joyful". 
The new track also ends off a fantastic summer for Faith, who brought the Jazz flare on her spring 2022 live album recording show. Being one of the first large gathering after COVID was so needed and we were all encouraged to be "Better"!! 
#faithsings 
#canadiangospelartist 
#faithjazzgospel